Hello,
I'm Meghan Mackintosh. So nice to meet you!
On a personal note –  I'm a maple syrup obsessed, dancing yogini who loves the outdoors and my three nieces.
Professionally, I'm a sales strategist, writer, filmmaker, inspirational speaker and success coach. What all those fancy titles really mean, is that I'm passionate about helping you activate your dreams, so that you can get more of what you want out of life.
I work with change makers, lightworkers, coaches, consultants, wellness warriors and creative entrepreneurs who are making a difference in the world and who are stepping into their power as effective leaders and community builders.
My way of working is part intuition, part strategy, with a whole lot of love in between.
I can help you go from grand vision to brand clarity. I can teach you sales and marketing strategies that feel right for your personality, and I can give you a step-by-step process on how to grow your business and eliminate (most) of your fears around sales and asking for money in a truly authentic manner.
A Partner In Your Purpose
As you move forward in your business and in your life, you may need someone to guide you in areas that you don't have expertise in and to keep you accountable, so that you can reach your big vision and goals. My hope is that when you work with me, you'll gain new perspectives in your thinking and that you'll experience exponential growth both personally and professionally.
Professional Bio
Meghan Mackintosh is a sales trainer, spiritual teacher and intuitive business coach. She works with coaches and creative entrepreneurs who want to increase their intuition and influence, so they can design a life of freedom and abundance for themselves and their families. Meghan's philosophy is about activating all aspects of yourself, so that you can live a rich and fulfilled life. Her thrill for adventure has taken her to over 25 countries in the world and she has over 10 years experience as a sales and marketing leader for companies in the TV commercial, entertainment and advertising industries. She has consulted internationally with multi-million dollar start ups and has experience launching technology software into new markets. Meghan earned a Post-Graduate Diploma in New Media Journalism from Sheridan College and an Honours BA in Sociology from the University of Guelph. When she's not coming up with creative sales strategies or healthy living ideas, her favorite pastime is spending time with family and friends at her cottage in Southampton Ontario.
My Story (The Long Version)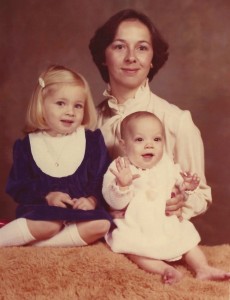 The Early Years (Schooling + My First Real Job)
I grew up in a suburb west of Toronto called Mississauga. My dad started his own ink printing company when I was a kid and my mom was a primary school teacher. Most March breaks meant a trip to Mexico or Florida with my family to get away from the freezing cold Canadian winters. Growing up I was petite and really quiet. No one ever believed how old I was because I always looked 5 years younger than my peers.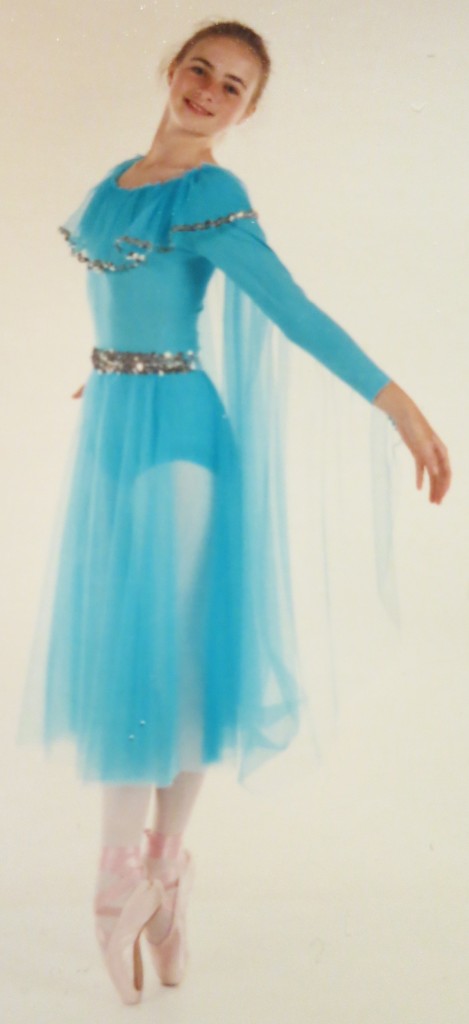 Every night after school, I danced for hours on end. I took ballet and jazz classes until the age of 19, and modern dance in University. Although I was in French Immersion throughout most of my schooling, when I was 13 years old I made a decision that would change the course of my life. One Sunday I had to read something in front of the entire congregation at my church. After my reading ended, one of the leaders of the youth group, (who also happened to be a Geography teacher at the local performing arts high school), told me that I should audition for the theatre program at his school. Since I was a dancer, I never thought about acting, but his belief in me gave me the push to audition. I memorized a monologue from The Diary of Anne Frank and I was accepted. Going to an arts high school was one of the best things I could have done for my confidence and my creativity. I continued along the arts path throughout high school, then switched gears to study the social sciences while at the University of Guelph.
In my third year of university I participated in a year long exchange program at Strathclyde University in Glasgow, Scotland. This time away sparked my slight addiction to living in different parts of the world for years at a time. After I graduated from University, I was a Bilingual Customer Service Representative for a large shoe distribution company where I worked with brands such as Nine West, Timberland and Kenneth Cole. This first "real job" out of university gave me a glimpse into the world of fashion and the structure of the corporate office life. I had previously worked as a camp counsellor during the summer months, and taught kids canoeing and how to make yummy mini pizzas (without burning them) on the fire pit. Truly a skill.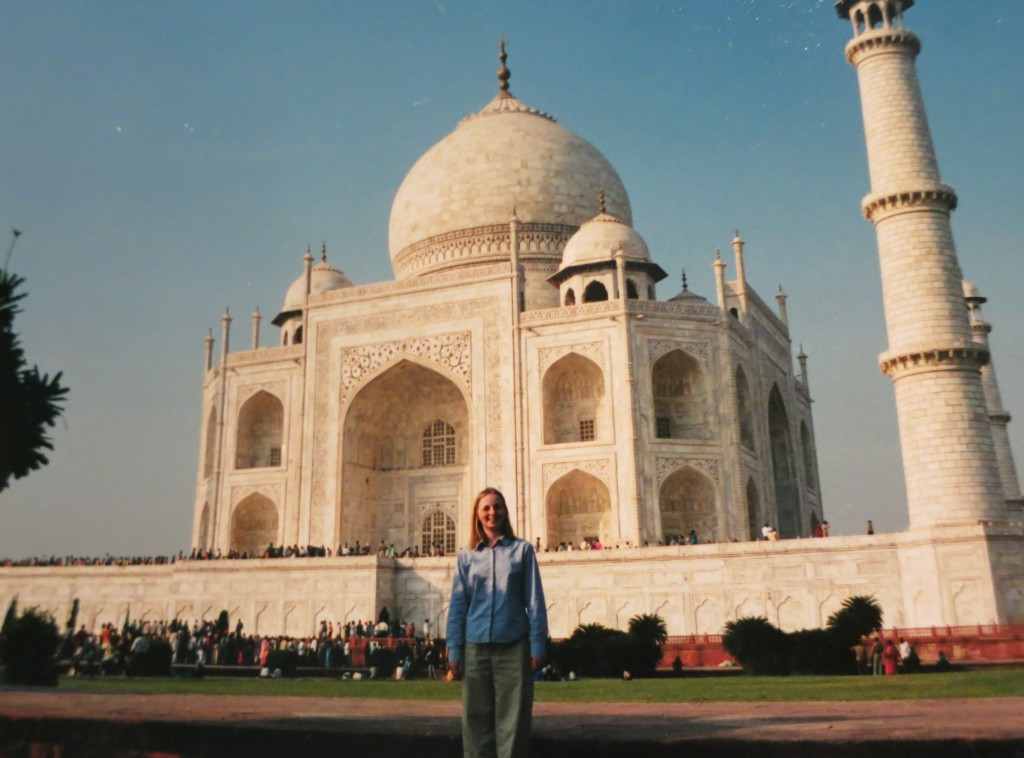 Around The World In 9 Months
After saving up money from my first full time job, I embarked on a nine month backpacking trip throughout India and South East Asia. This trip opened my eyes to the possibilities of the world, the beauty of the planet, and it made me realize that I could do anything in life. While away I wrote daily emails to my friends and family, and although I had thought about going back to school to become a lawyer, I decided to pursue a career in writing instead.
Back To School
When I came back home, I enrolled in a Post-Graduate New Media Journalism Program, where I learned TV reporting, web design and editing. After completing the program, I moved to Kelowna, British Columbia where I interned as a TV reporter at CHBC Television. I spent half a year in Western Canada before moving back to the UK. This time I headed to London, England with a working holiday visa (which is a special visa between Commonwealth countries for young people to work abroad).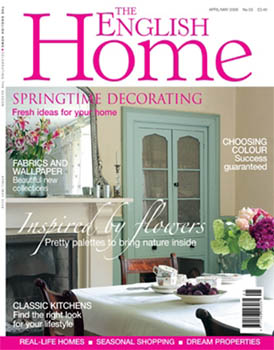 Living & Travelling Abroad
In London, I worked as a sales associate at a shoe store until I found a job at a magazine. I ended up in the sales department of a consumer magazine called The English Home, and I began a career in publishing. It was in London that I learned how to sell. I more than doubled the advertising pages in the publication and I went through rigorous sales training courses during my time at the magazine.
I spent two years in London before moving back to Toronto, where I moved up the ranks in the world of advertising sales.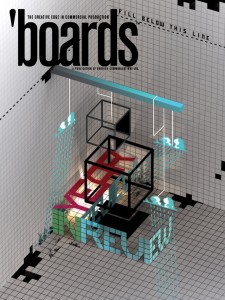 I loved building relationships with people and the fast paced deadline driven industry. I spent five years at 'boards, a magazine all about TV commercials and the advertising industry and eventually I led a team of sales reps. On top of the magazine, we put on a ton of industry events and conferences for the advertising community.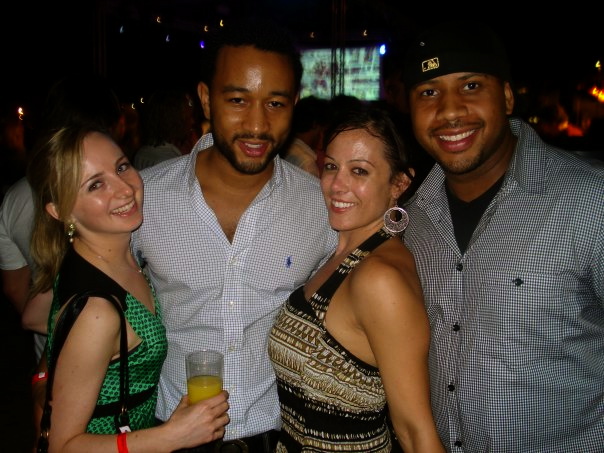 I met a ton of creative professionals, executive producers, directors and celebrities, since the magazine focused on the behind-the-scenes creative process and production of TV commercials. Each year I would visit the South of France for the Cannes Advertising Festival and I traveled extensively around the world representing the 'boards brand.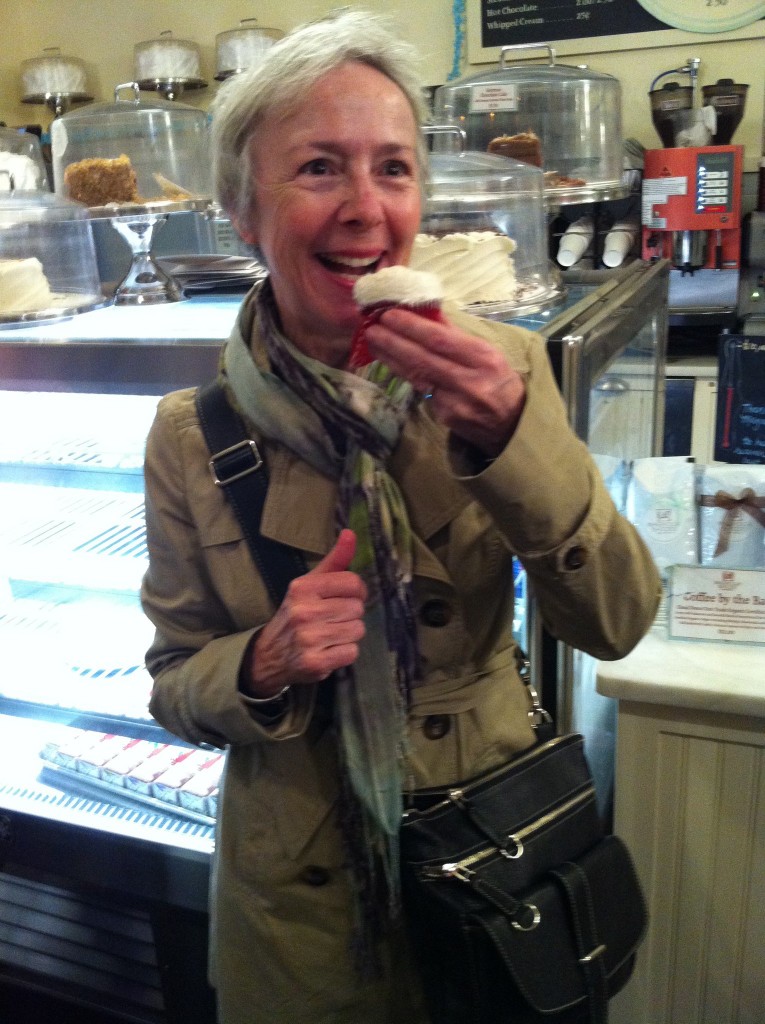 The Turning Point
In August 2005, I received devastating news. That was when my mom, at the age of 57 was diagnosed with Stage 3 Ovarian Cancer. That same month my grandma died (my mom's mom), and my dog of 17 years died. I began to research obsessively (to put it mildly) ways to prevent and cure cancer. I began to study everything I could about anti-aging solutions and healthy living and I embarked on my first yoga teacher training course. I also stopped eating meat. My sister got married and had two kids and over the next three years my mom's treatments became a part of life and a new normal for our family. I continued at my corporate sales job in Toronto, but there was a new me starting to emerge. One where I was exploring a more spiritual path. In university my two favorite courses were Indian and Chinese philosophy, and when I travelled throughout India I saw a connection to God and a oneness with community that I was drawn to and that I knew would someday become a big part of my life. With my mom's cancer diagnosis, I had been going on my own spiritual quest, as I tried to understand the meaning of life with the struggles it brought.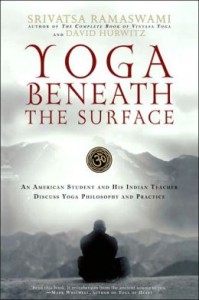 A Spiritual Quest
In the summer of 2008, after reading a book called Yoga Beneath the Surface by Srivatsa Ramaswami, I knew that I had to study with this legendary yoga teacher who had been taught by the father of yoga Sri Tirumalai Krishnamacharya. Srivatsa Ramaswami had experience teaching yoga at universities in India and I thought that with his training I could show my mom more meditative healing options. After doing some research, I found out that he was teaching a six week yoga teacher training course at Loyola Marymount University in Los Angeles. So in September 2008, I quit my job of 5 years, and I moved to Los Angeles to take part in this intensive program. I became a serious student of yoga theory and philosophy, and I poured my heart into learning yoga poses, sanskrit, meditation and breathing techniques.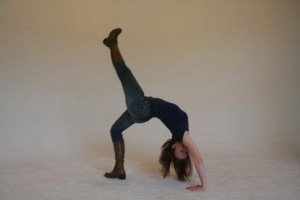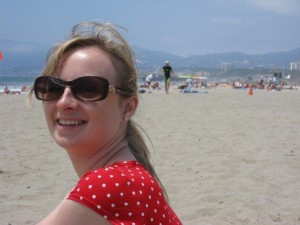 Going Tech 
While in Los Angeles I had a meeting with a previous client who offered me an international sales position at their technology company. I knew it would be an exciting and challenging opportunity, since I would be in charge of opening up the east coast office of their company in New York City. This technology company only had the one office in Los Angeles, so it was also an experiment to see how it could grow to multiple locations. I felt honored to be chosen to embark on this business venture, and after six months in Los Angeles, I moved again, this time to the Big Apple.
New York, New York!
I moved to the hipster area of Williamsburg, Brooklyn (not knowing it was the epicenter of cool, where guys wore pants tighter than me), and I worked out of my apartment while communicating with the LA office over Skype.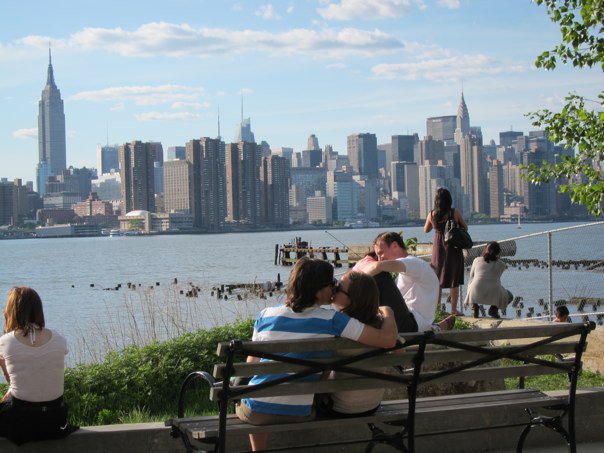 For several months I worked from my apartment in Brooklyn, and I commuted into Manhattan for presentations to advertising agencies, TV networks and production companies.
Sales were steady and plentiful and eventually I moved into an office in Manhattan and we hired another sales rep. It was nice not having to work alone and the two of us became a powerhouse team. The New York office was so successful that they eventually opened up another office in London, England.
New York was my muse. Filled with ambition and so many entrepreneurs, I loved the energy and rhythm of the city, and everyone I met was filled with creativity and passion. While I was in New York, I worked at the technology company and after that, I promoted Grammy-Award winning composers at a 10,000 square foot music production company where famous musicians roamed the halls. I felt like I was living the dream!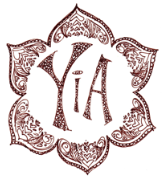 In 2010, I co-founded YIA (Yoga in Advertising) with a fellow ad biz colleague to provide a refuge for creative executives looking for stress relief from their hectic work lives. Relationship building and networking in the advertising industry often focused on partying and late night dinners. We wanted to offer a sustainable alternative community for people to develop physical, mental and spiritual balance outside of the Mad Men exploits of the profession.
Being in such an ambitious city, I felt a fierce desire to do my own thing. The problem was, I couldn't figure out what that "thing" was going to be. Since I didn't know what to do, or where to start, I decided to do some research. I researched everything about running a business with limited overhead, so I could travel and work at the same time.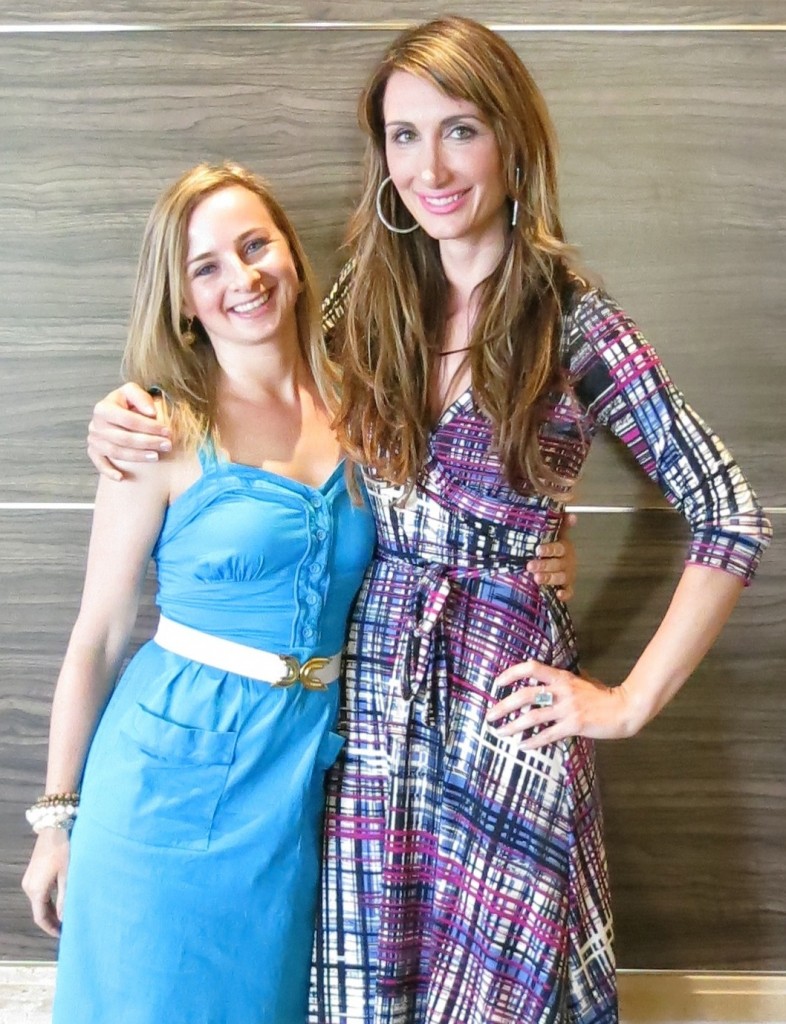 A Vision Springs Forth
That's when I discovered the world of internet marketing, network marketing and life coaching. The idea of earning residual income appealed to me. Throughout all my "corporate" jobs, I relied on commission and I worked extremely long hours because I felt that the more I worked, the more money I could make.
I took courses at The Coaches Training Institute (CTI) to become a life coach, as I knew that I wanted to facilitate transformations in people.  I ended up masterminding with others who were building successful businesses on the internet and I surrounded myself with entrepreneurs and leaders in the online space.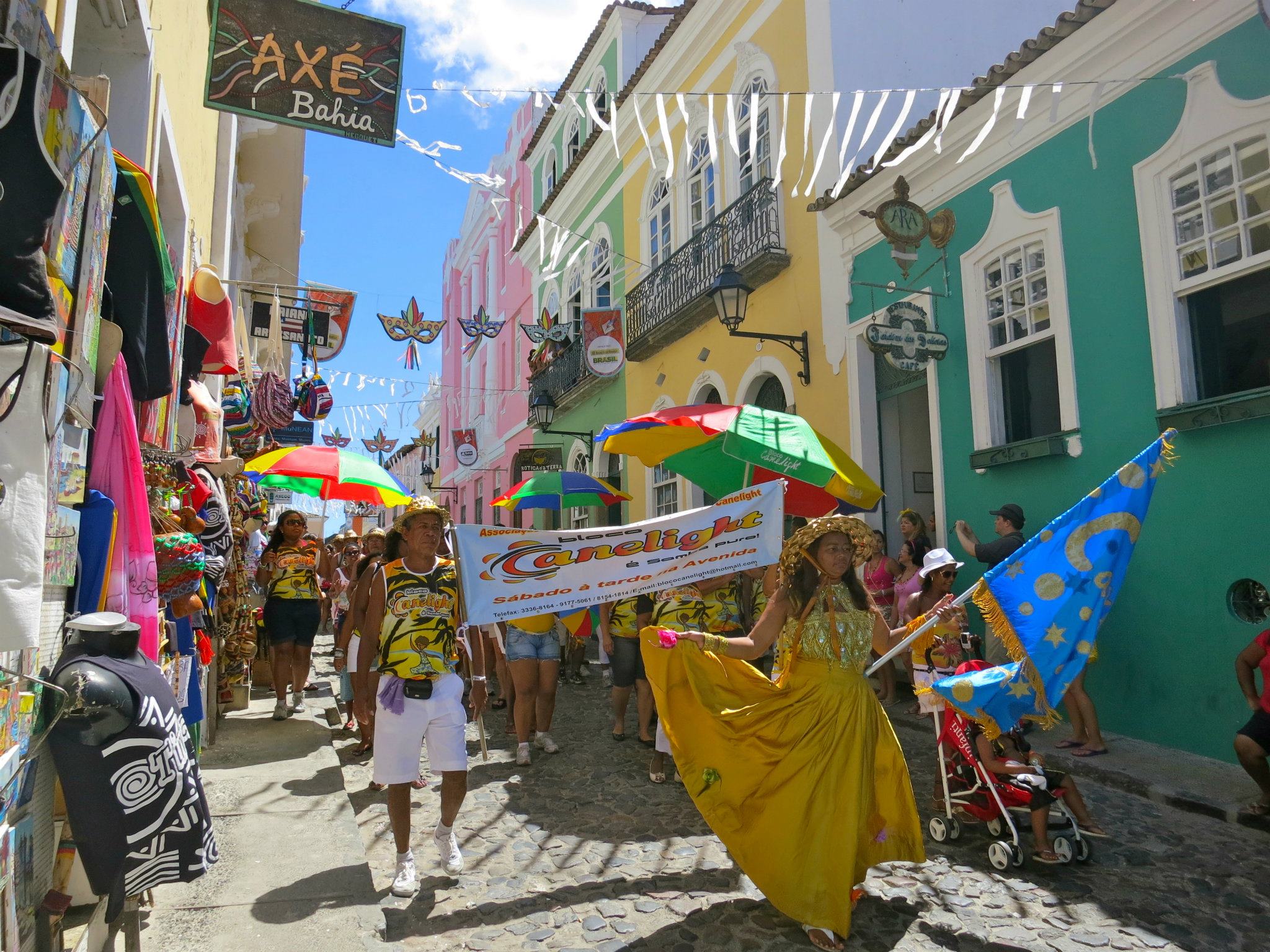 Itchy Feet & Wanderlust
In January 2012, my good friend Jenny and I took the winter months off on a dream trip to Argentina and Brazil. I was starting to make money in my online business and since I had access to the internet and Skype, I was able to connect with my clients and sell my affiliate and health products while traveling. We organized our trip around the Carnival in Salvador, Bahia, which was an experience I'll never forget.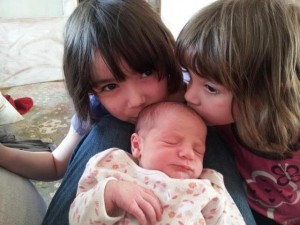 O Canada!
In the spring of 2012, I moved back to Canada to coincide with the birth of my third niece Estelle and to be closer to my mom. I've been living in Toronto ever since. It's definitely been a change of pace being back, but it's been worth it. I'm closer to my family now and I see my three nieces almost every weekend. 
A Mother's Legacy
I was blessed to be able to spend quality time with my mom before her passing in August 2014. She fought for so many years and I'm grateful for every moment we had together. She was such a beautiful woman with sheer determination and grace. She was only 66 when she passed, so sometimes I get that faint tug of "It's not fair," because her own mother lived until she was 96. I had a very blessed childhood and life was pretty easy for me growing up, so in some ways, my mom's cancer diagnosis and illness brought more depth to me and an understanding of the pain that everyone must go through in life. No one is immune to struggle, it's just a matter of when we'll get hit with our own trials.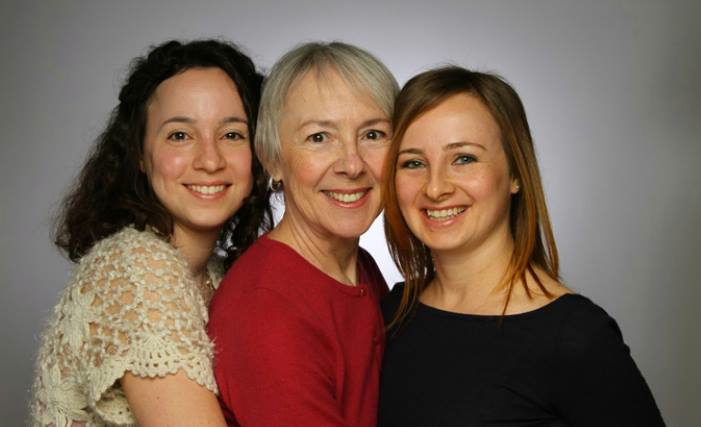 The day after she died I was going through her drawers when something fell on the floor. At first I thought it was a quarter, but when I looked down, I saw that it was a pewter pendant with an angel on one side and on the other side a verse that read: Always with you. I truly believe that she's still with me, and whenever I need her strength, I simply place my hand on my heart.
Where I Am Today
In terms of my business, I absolutely love helping others reach their goals. I believe that we all have greatness inside, but it helps to have someone who can hold you accountable to your dreams and desires and who can act as a sounding board by offering another perspective on your path to success. I have experienced so many blessings in my life, but I've also been through challenging times, which have shaped me into the person I am today.
Filmmaking
In addition to my online business, I also work on a project-basis for a not-for-profit charity Heritage Mississauga, where I make films about the history and cultural diversity of the City of Mississauga (a suburb west of Toronto). In September 2015, one of my short films The Majestic Credit River was chosen to screen at the MACArts Festival and I spoke on a panel with other directors, which was a ton of fun! My other short film Memories of Small Arms Limited is a poetic story told from the perspective of a woman and man looking back on their time working at a WWII ammunition and firearms factory in Canada in the 1940s. For this video, I tracked down five people in their nineties, who worked at this historical landmark, where more than two-thirds of the workforce was women. This video was invited to be shown at Council for the Mayor of Mississauga and City Councillors, and it was also part of the In Situ: Engage Past To Create The Future, three-day multi-arts festival, which took place on October 27, 28 and 29, 2016 at the Small Arms Building in Lakeview.
My Loves & Hobbies
My passions are my family, my three nieces, my boyfriend Devon, my friends, filmmaking, writing, spending time at my cottage, dancing, downhill skiing, tennis, singing in the car on long road trips, and traveling.

Heartfelt Thanks 
Thank you for reading my story.
I hope that it's inspired you to continue to follow your dreams and to shine your beautiful light. You have been gifted with ideas and desires that are unique to you and I truly believe that spirit would not have put something in your mind and in your heart if it was not possible for you.
I hope to meet you one day along your journey!
Warmly,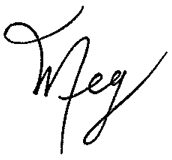 Meghan Mackintosh