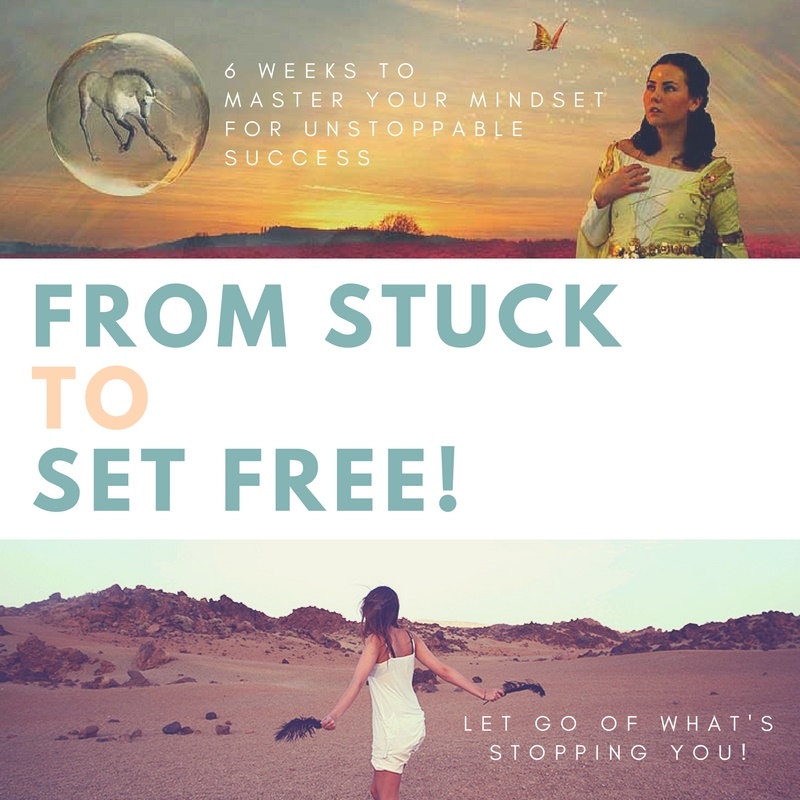 FROM STUCK TO SET FREE: 6 WEEK MINDSET MASTERY
Master your mindset for unstoppable success.
Are you ready to step into a new form of leadership and go after that soul path you've been dreaming of? How about finding out EXACTLY what's stopping you from achieving success and uncovering your subconscious fears and limiting beliefs that hold you back from reaching your dreams and goals?
I've mentored sales teams since 2006, I've been a life coach since 2010, and I started my online business in 2012. Over the years I've learned a thing or two about how to master my mental state to help deal with everyday life issues and challenges that go with running a business, grieving a parent (my mom), and going against the grain of society's traditional rules. And now I want to give the same tools and strategies I use to you!
This 6-week intimate and personalized program is specifically for you if you want to confidently call in your tribe as a thought leader and change-maker, create better habits that will help you reach the outcomes you desire and unlock your potential, so that you can unleash your most confident and focused you.
---